Building Maintenance & Commercial Cleaning Services
Alliance provides commercial cleaning and maintenance services in the New York Metropolitan area. We know that cleaning means much more than a mop and broom and take pride in professionally cleaning and maintaining every inch of your business to ensure your company image shines.
About
About Alliance Building Maintenance and Cleaning Services
Alliance Building Services provides janitorial services and specialty cleaning to a variety of small and large business throughout New York. Ours is a customized, needs-based approach. Based on an initial analysis of your business and budget and complete physical audit of your facility, we will work to determine the cleaning and maintenance services that best suit your organizational requirements. This customized approach allows you to secure the specific services you need to provide the cleanest and safest environment for both clients and employees.
Our spectrum of daily services includes general office cleaning, dusting, floor care, trash removal, and restroom cleaning and sanitation.
Specialty cleaning consists of these value added services: vent cleaning and high dusting, interior and exterior window cleaning, window treatment cleaning, carpet care programs, certified document destruction, restroom supplies and dispenser replenishment and pest control.
Services
Alliance Maintenance Services
Our services span every area of commercial cleaning and building maintenance. Some of the services we offer on a daily basis include:
General office cleaning
One of the tri-state area's most relied-upon commercial cleaning and maintenance providers for jobs big and small.
Photos (click to enlarge)
Trash removal
Trash Removal is serious business, if you would like to ride along on a shift give us a call.
Photos (click to enlarge)
Construction Cleanup
From the largest hotels in New York City to an Apartment in the city, if you can afford the best give us a call.
Photos (click to enlarge)
Emergency Services
Emergency Response Plans are multi-faceted. The corporate office maintains a complete supply of emergency equipment including food, water, sleeping provisions, generators and supplies for support staff. We also maintain of supply of water, food emergency equipment such as hard hats, flashlights, reflective vests, goggles, earplugs, etc., for each individual guard. Provisions for emergency transportation include a school bus service on retainer and/or use of 15 passenger rental vans for transportation. Through the APPLE program (Area Police and Private Security Liaison) we maintain close relationships and coordinate all of our activities and intelligence with the police department especially in times of emergency. We are also members of the CEAS (Civilian Emergency Access System) run by the Office of Emergency Management of the City of New York. This program allows emergency access to authorized personnel to secure areas in the event of an emergency.
Sanitation
Have you ever been to concert or outdoor rally with 100,000 people? We have and its something we love to help ensure that not a napkin is left on the ground.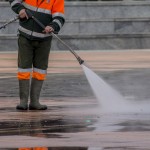 Photos (click to enlarge)
Carpet care programs
Specialized craftsmanship to restore and replace all floors including carpet, stone, metal and marble architectural assets and adornments. Hiring only the most specialized craftsmanship to restore stone, metal and marble architectural assets and adornments, ABS Painting & Flooring keeps your property's appearance looking its best.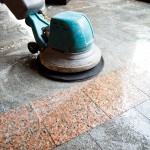 Photos (click to enlarge)
Certified document destruction
Ever need to have something destroyed in 30 minutes with no questions asked ? Neither have we, but if you have someone in a jam, chances are we can help. Give us a call.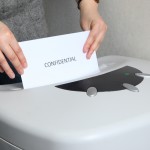 Photos (click to enlarge)
Restroom supplies and dispenser replenishment
Through the use of technology and through Alliance Building Services intimate knowledge of the buildings that we service, we have been very successful in reducing labor and increasing productivity when it is appropriate and necessary. Additionally, the use of advanced and up to date supplies and equipment, have also aided us in reducing the overall cost in many of our buildings. We would be happy to meet with you and discuss the specifics of our building related cost reductions.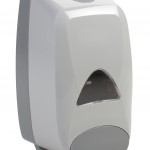 Photos (click to enlarge)
Find a Job
New York Building Maintenance Jobs with Alliance Building Services
Join the Alliance Building Services team in a professional maintenance or cleaning-related position. We care about your success and provide training to ensure quality service is provided to our clients and uniforms to impart a professional appearance. We are always seeking qualified applicants for our cleaning and maintenance positions. Join Alliance Building Services today and find out how a job can become a rewarding career.
Search Maintenance Job Openings